YOUR Alpharetta Kitchen & Living SERVICES
When you live in a place like Alpharetta, you want to take advantage of the pleasant weather that we have nearly year-round. Alpharetta outdoor kitchens and other outdoor living areas can be the perfect way to take advantage of the exterior your home, creating a new space that's perfect for hosting any event or just spending time with family. Our Alpharetta kitchen & living professionals will work with you to design your new outdoor living spaces, and we'll also be provide you high quality materials and workmanship.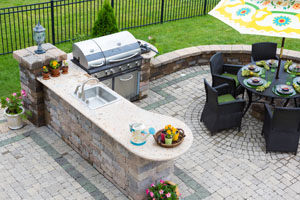 Outdoor kitchens are a fantastic way to turn any time you spend outdoors at home into a memorable and exceptionally enjoyable experience. Whether you're looking to add a full service kitchen to your landscape or patio, complete with plumbing and gas lines, or you're just looking to put in a grill with some permanent counter space, the professional outdoor living designers at Rivers Outdoor Living can help. We'll make sure that you're taking full advantage of your landscape, building you the most attractive, manageable, and inviting outdoor kitchen possible.READ MORE
---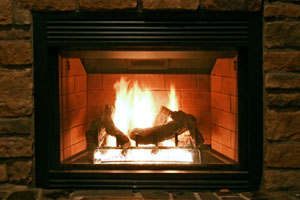 An outdoor fireplace can provide warmth, ambience, and a great atmosphere to your outdoor living space throughout every season of the year. On even a mildly chilly night in the Alpharetta area, a fireplace can make any gathering more comfortable and more enjoyable. Our professionals can provide you with an outdoor fireplace as a standalone feature for your outdoor living space, or we can include the feature as part of a larger project.READ MORE
---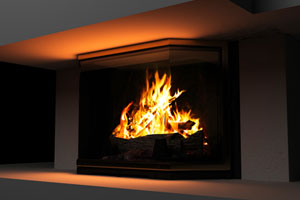 A wood-burning fireplace does have some disadvantages that many homeowners want to avoid. The smoke can be unhealthy and not environmentally friendly, and building a fire each time you want to use the fireplace can be difficult and inconvenient. The professionals at Rivers Outdoor Living can install gas log fireplaces for your Alpharetta home's landscaping or outdoor living area, so you'll get the same aesthetics of a traditional fireplace, but in a much more convenient form.
---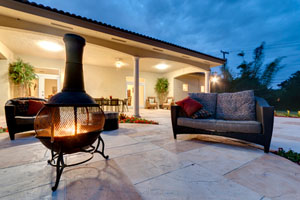 Our outdoor living space designers and builders can help you create the perfect outdoor fireplace for your landscape, patio, or deck. We'll make sure that this new addition is aesthetically pleasing and completely safe, and we can guarantee that it will enhance the atmosphere of any night or gathering.
---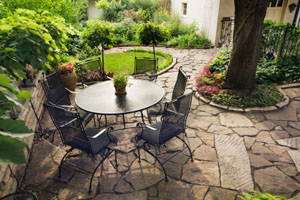 A great outdoor living design can make your home the perfect place to enjoy this time, extending your home's design into the landscape and making the natural environment accessible at any time.Our professional outdoor living design-build team will work with you design an outdoor living space that will fit perfectly with the design of your home and the lifestyle of your family. Whether you're just looking to build a patio or you'd like to build an extensive, completely new outdoor area with multiple functions and features, our professionals will be ready and eager to tackle the job.
---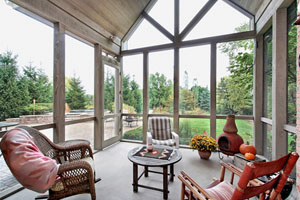 Our professional outdoor kitchen and living space designers can work with you to create a patio or deck enclosure that is perfect for your home and your family. We have several years of experience working in the landscaping and remodeling industries, and our high quality outdoor living spaces are a reflection of that. We'll work with you throughout every step of the project, and we'll guarantee your complete satisfaction with all of the work we provide.
---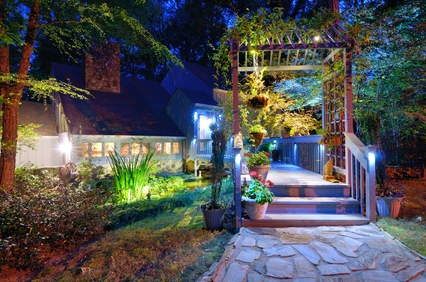 If you are looking for exterior lighting, call on the Alpharetta Outdoor Living professionals at Rivers Outdoor Living. You'll have many options in outdoor lighting to choose from for exterior property enhancement and safety.
---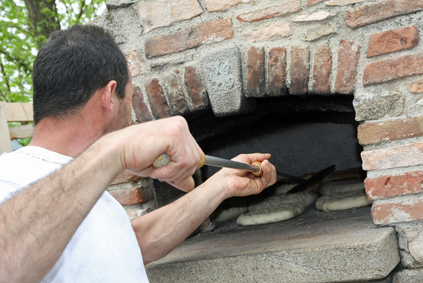 If you are planning an outdoor living space for your Alpharetta home, consider having a built in pizza oven constructed by Rivers Outdoor Living. Having a built in pizza oven will last longer than any appliance you can purchase from the store. And, it can be placed on top of the outdoor fireplace so you have two great entertainment options to choose from.
---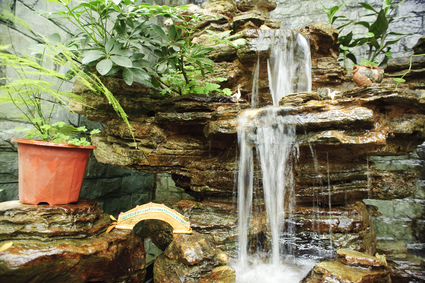 There's more to having a great water feature for your Alpharetta home though, it also enhances the look and feel of the landscape or outdoor living areas. One great thing about water features is the variance in sizes and types. Smaller water features like a water fountain statue can be installed just about anywhere.
---
If you are looking for an outdoor kitchen specialist in Alpharetta then please call 678-366-2021 or complete our online request form.