Alpharetta Outdoor Fireplace Services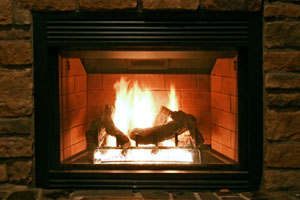 An outdoor fireplace can provide warmth, ambience, and a great atmosphere to your outdoor living space throughout every season of the year. On even a mildly chilly night in the Alpharetta area, a fireplace can make any gathering more comfortable and more enjoyable. Outdoor fireplaces also immediately raise your home's resale value.
At Rivers Outdoor Living, we can provide you with an outdoor fireplace as a standalone feature for your outdoor living space, or we can include the feature as part of a larger project. Our Alpharetta outdoor fireplaces will be designed and built specifically for your home, customized for your tastes, your home, and your family. They'll be constructed with high quality, durable, and long-lasting materials, and we'll always provide you with high quality craftsmanship.
Outdoor Fireplace Design
Out professionals will work with you directly to design your new fireplace. We'll begin by discussing your goals of this project with you, then we'll find the best ways to accomplish those goals. We can help you select the best materials for this new feature, and we'll construct the new fireplace completely from scratch, ensuring at every step of the way that you're getting everything you need from our services.
Our company's goal is to provide you with services that will make your Alpharetta home a better place for you and your family, and we'll always strive to make sure that you're completely satisfied with the work we provide.
Stone Fireplaces
Designing and building a stone outdoor fireplace is an art form. There's nothing as gorgeous as a well-constructed, beautiful outdoor stone fireplace, which can add a distinctive aesthetic to your Alpharetta home's landscape and hardscape design.
With our decades of experience in the remodeling and landscaping industries, Rivers Outdoor Living will be able to construct your stone fireplace perfectly. We'll help you design all of the elements of your outdoor fireplace, and we'll always be ready to answer any questions you may have about the project in plain English.
Any mistakes that are made with stonework for a fireplace can be detrimental to its quality and lifespan, and they can be difficult and expensive to fix. You can rest assured that our professionals will provide you with quality workmanship that you can trust during any job you've hired us for.
Quality, Safety, and Codes
Outdoor fireplaces in Alpharetta are constructed just like indoor fireplaces, with a firebox, chimney, flue, and hearth. Because of that, they need to be meet local regulation. When you're dealing with fire, safety needs to be a major priority.
When our professionals construct an outdoor fireplace for your Alpharetta home, we'll make sure that its construction is totally compliant with local codes and regulation, and that it's completely safe for use.
Recent Articles
4 Design Ideas for Your Outdoor Kitchen
If you prefer to prepare and eat your meals at home, then investing in your cooking space is important. Many homeowners are aware of their limited food preparation space, but hiring an outdoor kitchens contractor […] […]
4 Top Benefits of Landscape Lighting for Your Alpharetta Home
Few people realize the benefits that landscape lighting provides until they have it added to their own home. Simply put, it is something that you should consider adding to your place. […]
---
If you are looking for a fireplace specialist in Alpharetta then please call 678-366-2021 or complete our online request form.