Types of Water Features for Your Alpharetta Home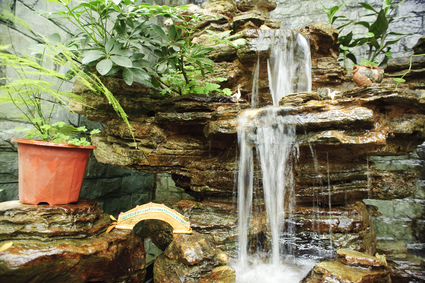 Alpharetta homeowners add outdoor water features to their yards to attract wildlife and create tranquil outdoor spaces. If you decide to hire a outdoor living contractor to build a water feature on your property, you'll find yourself spending more time outdoors and breathing more fresh air.
Consider These 3 Water Features for Your Home
Fountain – Homeowners who want to build striking water features that will instill awe in their friends, family, and neighbors hire outdoor living experts to build fountains. You can design a fountain in any size, shape, or style that suits your tastes and preferences. Consider installing a fountain as the focal point in your courtyard or garden. The fountain can stand alone, or you can place it within a pond surrounded by aquatic plants. Unique fountain shapes and styles include pots and pipes transformed into fountains placed into beds of stones and rocks.
Pond – A pond is a popular water feature on many residential properties, and homeowners often keep fish such as koi in their ponds. These water features filled with aquatic vegetation can be built on a small or large budget, and they attract many species of wildlife. Whether you choose an above-ground or in-ground pond, you'll be able to customize the pond to your exact specifications. When planning the construction of a pond, you should consider its materials, shape, size, and additional features.
Pool & Water Wall – If you want to add a functional water feature, opt for a small swimming pool. You can create a spa-like experience by adding a tile or stone water wall and warm lighting behind the pool. Your outdoor living contractor can construct numerous water wall designs, including waterfall walls, water curtains, and water archways.
Contact Our outdoor living Experts
If the idea of building a fountain, pond, water wall, or any other water feature on your Alpharetta property appeals to you, discuss your ideas with a outdoor living specialist at Rivers Outdoor Living. Collaborate with our skilled landscapers to ensure that your water feature is designed using expert knowledge.
If you are looking for beautiful water features for your property, then please call 678-366-2021 or complete our our online request form.