3 Outdoor Living Projects To Enhance Your Home This Summer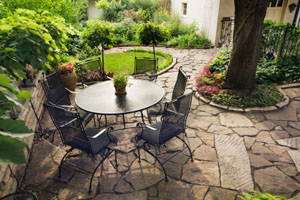 With summer just a few short weeks away, many homeowners are taking the time to prepare their home and their outdoor areas for the upcoming season. Between the various holidays on the horizon, and the excellent evening cookout weather many homeowners are looking forward to, now is the time to take this opportunity and make the last minute preparations and changes to your outdoor spaces to take your enjoyment of them to the next level. If you are one of the many homeowners out there who loves to spend your summers enjoying the outdoor areas of your home, bringing friends and family along for the ride, why not take this opportunity before summer begins in earnest to undertake one of several projects that can enhance the experience for you, your family, and friends alike? To help highlight just a few of the many wonderful outdoor living projects that can provide you with a significant enhancement to your home's outdoor spaces, our team of professionals have taken the time to put together this short list going over what a few of these options are and how they can benefit your home in the coming summer.
Improve Your Landscape
There are few things that can enhance your home's landscaping like a brand new hardscape project. Whether you are looking to highlight your home's garden with a brand new stone flowerbed, you want to give your home a tiered look with a brand new retaining wall, or you want to add something entirely out of the ordinary like a brand new stone water feature, the options are only as limited as your imagination. Not only will these new hardscape features enhance the beauty and function of your landscape, they can also have a dramatic impact on the value of your home as well.
Install An Outdoor Kitchen
If you are a summertime cookout enthusiast, there is no project that can bring you the same kind of personal value for your outdoor spaces than installing a new outdoor kitchen. By having a new outdoor kitchen installed, you can take your outdoor cookouts to the next level, giving you a central area for all of your guest to gather around while still keeping you in the center of the action, as well as eliminating the need to run back and forth from your inside stove to your grill outside. With an outdoor kitchen, you can have everything you need right there within arm's reach, and you can even install an outdoor refrigerator, making it that much more convenient for you and your guests anytime you need a fresh drink.
Installing An Arbor Or Covered Patio
The summer months can start to get sweltering at a certain point, and if you are one of the many homeowners out there that doesn't get a whole lot of natural shade in their backyard, this can be problematic when you are looking to hose any kind of outdoor gathering. By installing a brand new arbor or covered patio, however, you can provide you, your family, and your guests with a comfortable place to escape the summer heat and enjoy your outdoor areas while still enjoying a bit of welcome shade. You can enhance this even further by having ceiling fans installed, giving you one more weapon in your arsenal to beat the heat this coming summer.
If you are looking for an outdoor kitchen specialist in the Alpharetta area, give us a call today at 678-366-2021 or fill out our online request form.